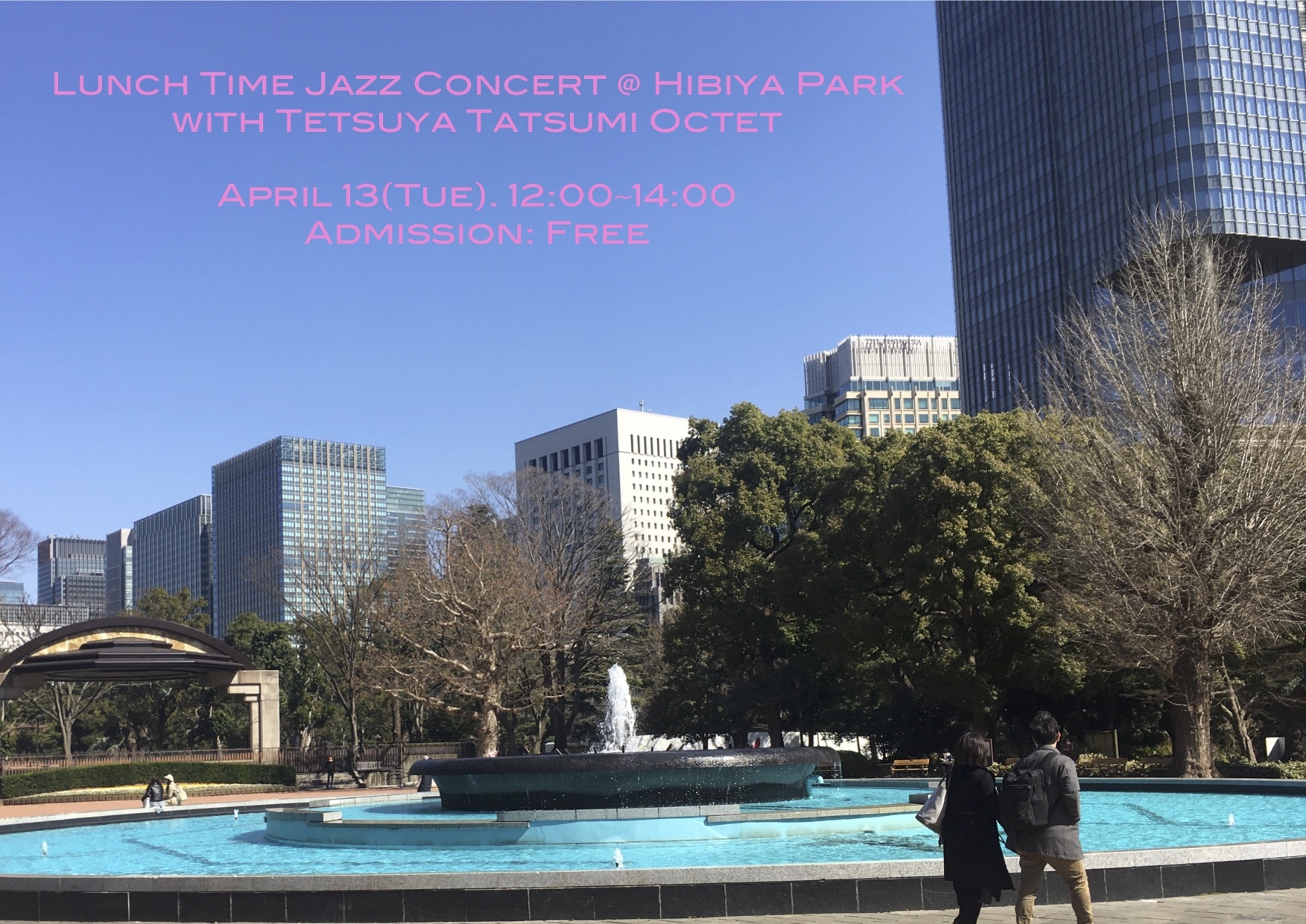 Lunch Time Jazz Concert @ Hibiya Park
Enjoy live jazz under the sky @ Hibiya Park!
Due to Cover-19, We have been restricted from listening music in live. Of course, we can enjoy it through streaming. But there is something special to see live music. So we have been thinking to serve people live music safer way. Then we hit the idea to play music in open space to avoid "too much density".
Hibiya Park is the best place to do it.
The concert is free. But we need some financial support. The aim of this free concert is to get more people who are not familiar to enjoy live music in their life. So we'd be appreciated if you'll support us financially just like a sponsor.
We serve the octet playing west coast style in its 50's.
Please support live music.
29% goal

0of goal

All in method

The fund will be excuted regardless of whether or not this project achieve its goal 2021/04/15 by 23:59.
A new activity report
Offer
Staff Pass is available with every single offers for free.
Staff Pass

【Detail of Staff Pass】
・ You can enjoy not only the Free contents which everyone watch, listen, end read, but also the Pay contents which only purchasers watch listen and read exclusively.
* included with all offers.

0

yen

Support Plan A+

Staff Pass

●issuing the certificate of sponsorship
●DVD of the concert (excerpt)

2,000

yen(tax-in)

Limited:75

Left:59

Estimated shipping date:As soon as edited.

サポートプランB+

Staff Pass

当日のダイジェスト版DVD

1,000

yen(tax-in)

Limited:50

Left:36

Estimated shipping date:編集後可及的速やかに発送します