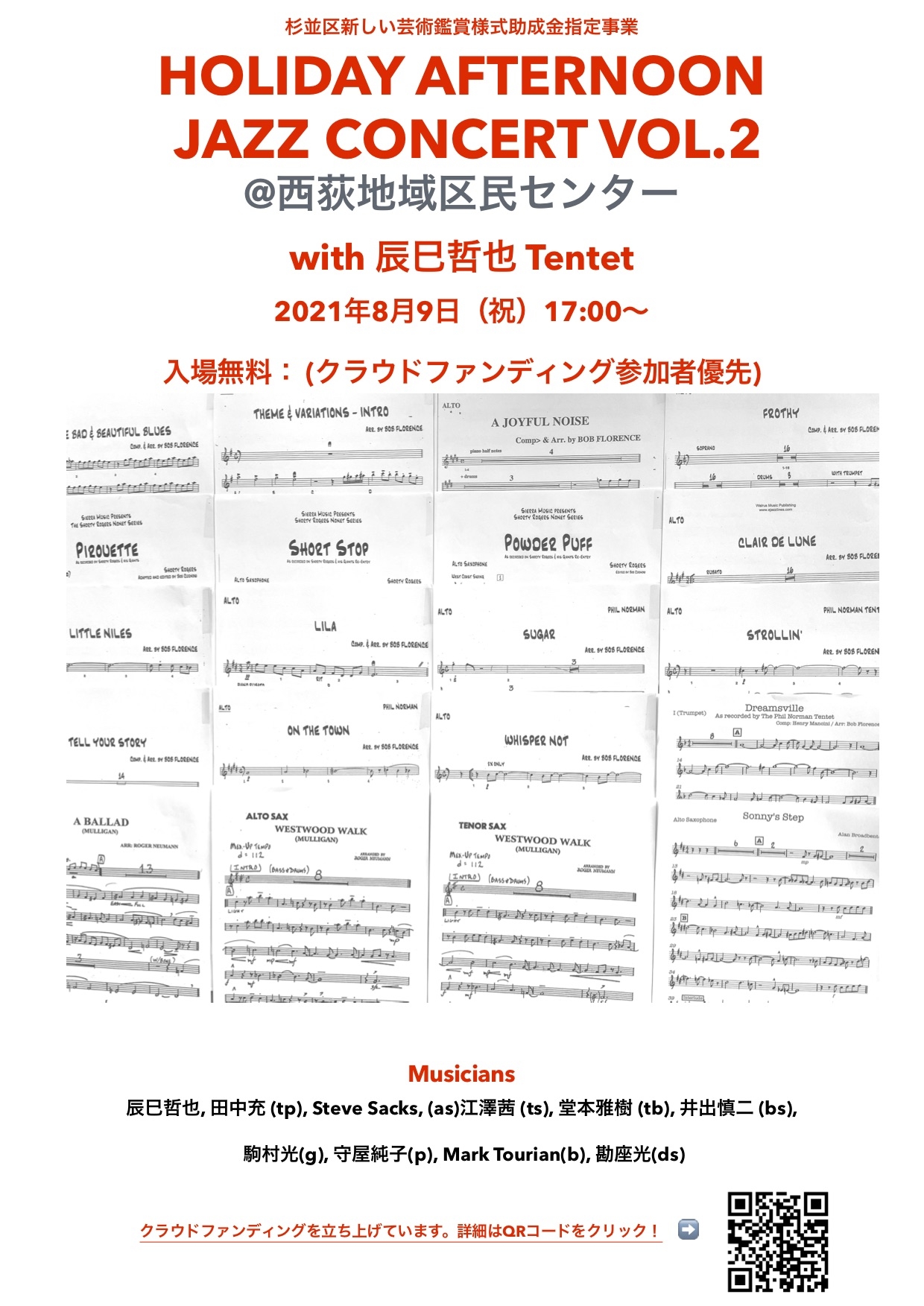 Holiday Afternoon Jazz Concert vol.2
Let's get back the joy to listening music in "LIVE"!
Due to Cover-19, we have been restricting to enjoy music in public. But situation seems to change by vaccination. Even if "remote" or "virtual" becomes popular, there is something special thing to enjoy music "LIVE".
I want to make people the opportunity to enjoy music free to let more people who don't know joy of music listening live. Please support live music.
27% goal

Closed

All in method

This project was closed at 23:59, 2021/08/11.
Sample tracks
A new activity report
Offer
Staff Pass is available with every single offers for free.
Staff Pass

【Detail of Staff Pass】
・ You can enjoy not only the Free contents which everyone watch, listen, end read, but also the Pay contents which only purchasers watch listen and read exclusively.
* included with all offers.

0

yen

Plan A+

Staff Pass

Guaranteed your seat(and a your friend)
Sending you recorded data of the concert.

2,000

yen(tax-in)

Limited:100

Left:84

Estimated shipping date:Sending you sound files of the concert as soon as I finished editing

Plan B+

Staff Pass

We give you sound files of the concert.
Issuing "Certificate for the sponsorship"

1,000

yen(tax-in)

Estimated shipping date:We send soudfiles as soon as I finished editing.