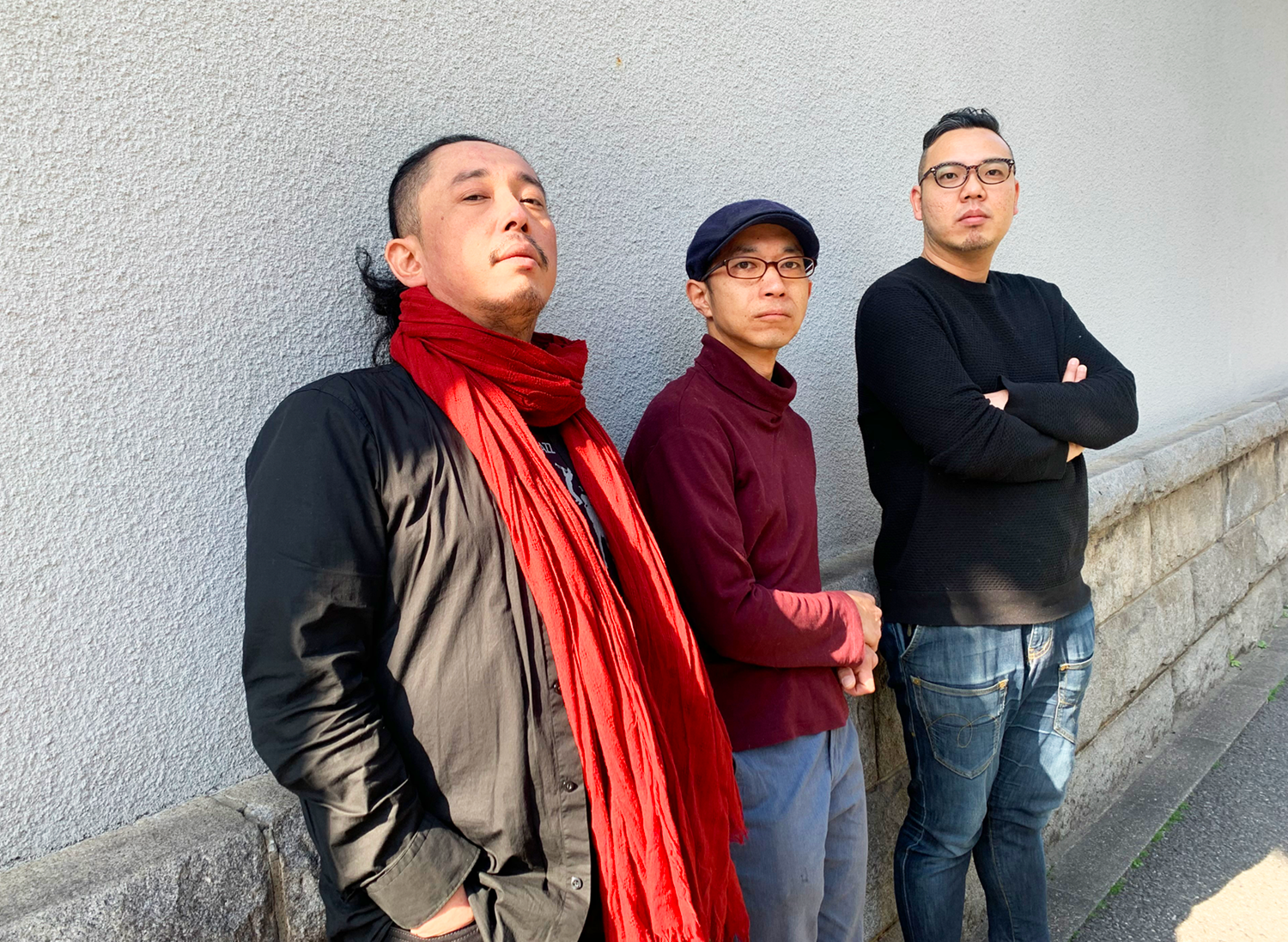 △0 Trio Zero's first album "Energetic Zero" recording project
Finally recording in our 15th year!
I am Manabu Hashimoto, a percussionist, and I often play at live concerts, on tours, and at recordings.

In my late twenties, I worked mostly for other artists playing standard songs or their original ones. Back then, I believed my role was to understand each band leader's intentions, but after years of yielding to their various requests, I no longer knew what I musically aspired to. In order to recapture what I truly want to do, I formed a band with myself as a leader in 2005. This is how △0 Trio Zero first came together, a piano trio with the pianist Shikou Ito and the fretless bass player Ryoji Orihara. I am grateful to be able to work with these two incredible artists who understand me as a musician better than I did at the time.

It was so much fun playing at our first live concert, and that's when I realized how fulfilling it is to perform my own music as I like. After a few months, I started composing songs and △0 Trio Zero (formerly called Manabu Hashimoto Trio) has mainly played these original songs of mine. We regularly performed at concerts, and after two hiatuses, we went on a tour of West Japan in 2018.

And yet we never recorded our songs during 15 years of playing as Trio Zero. When we heard about the TWIN MUSIC crowdfunding platform, we realized that we could create our own album with our preferred jacket design and recording method. Also, we loved the idea of being able to share the experience of creating an album with everyone who has supported the project.

The recording venue is Zimagine in Minami Aoyama. The history of Trio Zero has evolved together with Zimagine and its manager Kazuyoshi Watanabe, a talented music engineer. We happily accepted his offer when he suggested that we record at Zimagine. There will be two types of recordings: one without an audience, and the other is a live recording. For the live recording, we ask the supporters of this crowdfunding project to participate as the audience. We won't ask you to sing, don't worry! The names of the offers that you can choose in this project all come from the songs to be recorded in the album. If you haven't been to our concert yet, please imagine what we sound like from the song titles.

It is difficult to describe the music that we have created. Please watch our YouTube videos to get a sense of who we are as musicians. We sure don't play much four-beat jazz.

For a long time, we had no official band name. It was only last year when we started using the sign of 0 inside of △, which no one knew how to pronounce. So we decided to write our band name as "Trio Zero," portraying a space that is constantly filled with energy even at an extremely low volume or notes.

When you hear our music, we hope you will be transported on a journey of imagination back to your past or into your fantasies. That would make us truly happy, since all three of us take pride in helping to inspire imagination without describing or filling in all the details.

We formed the band 15 years ago while we were in our twenties, and so now we are all in our forties. This album encompasses both things which have changed over the years and things which have not. We hope you enjoy it!
900,000

yen target

104% goal

Closed

All in method

This project was closed at 23:59, 2020/06/30.
A new activity report
Offer
Staff Pass is available with every single offers for free.